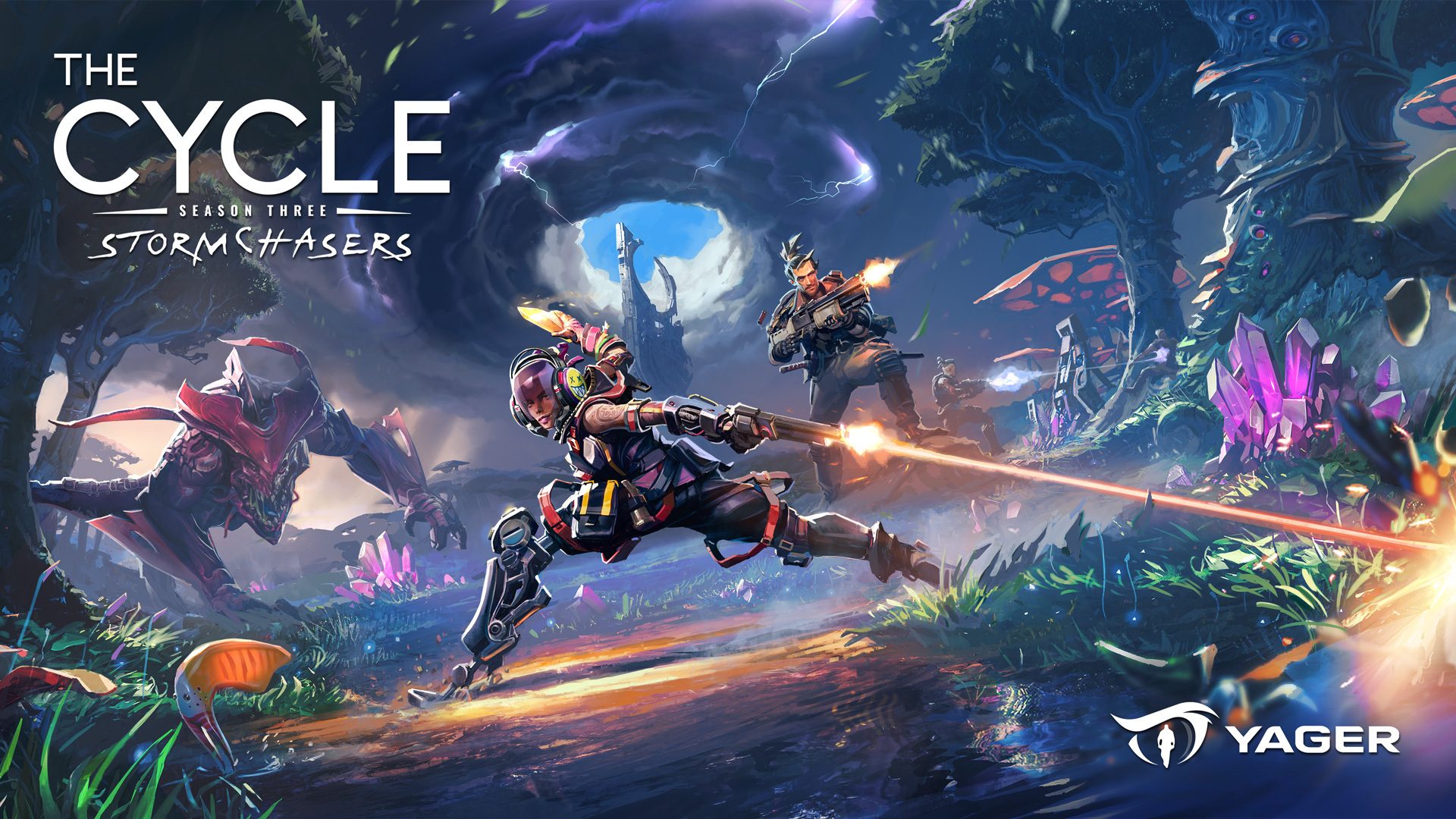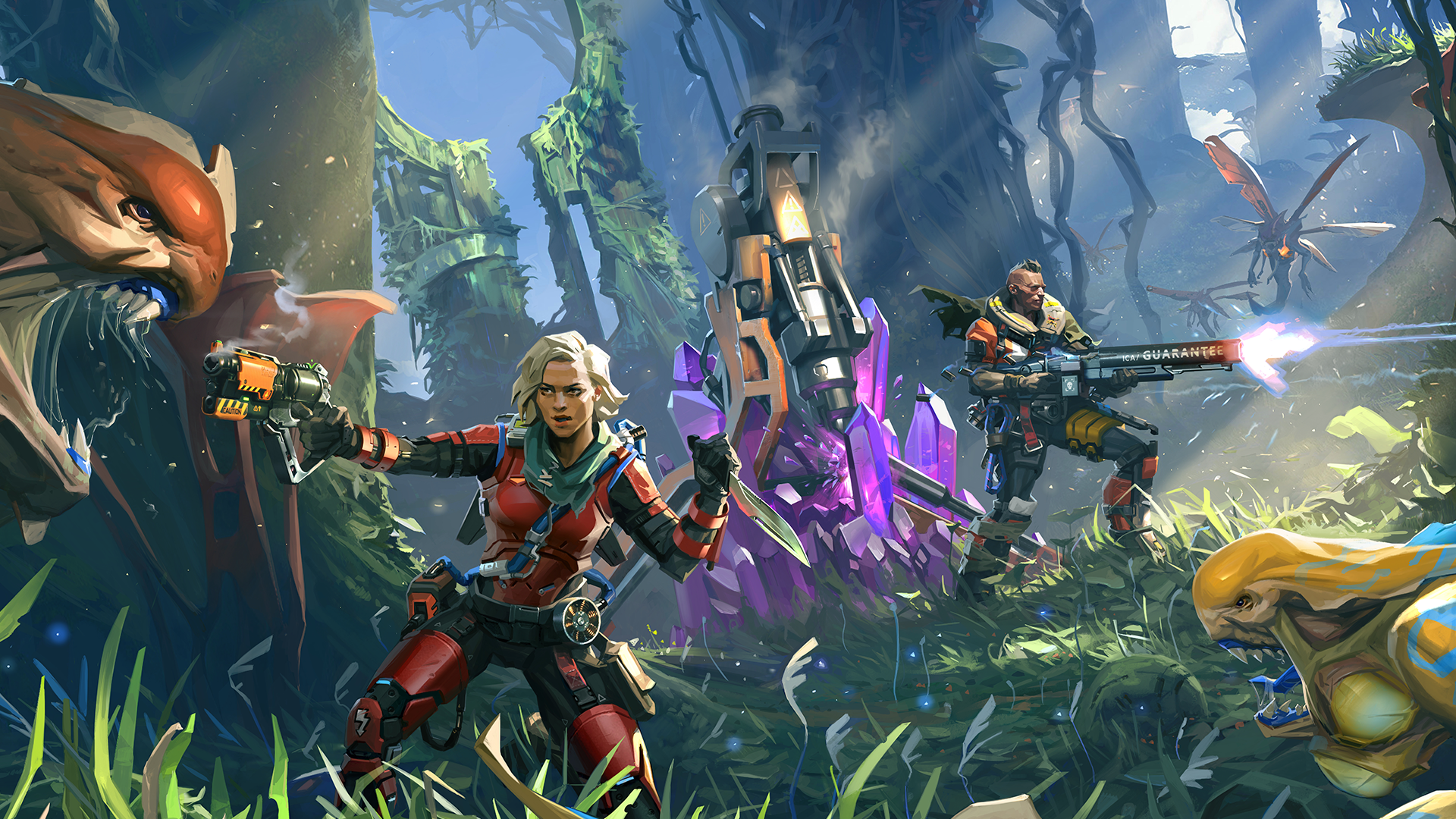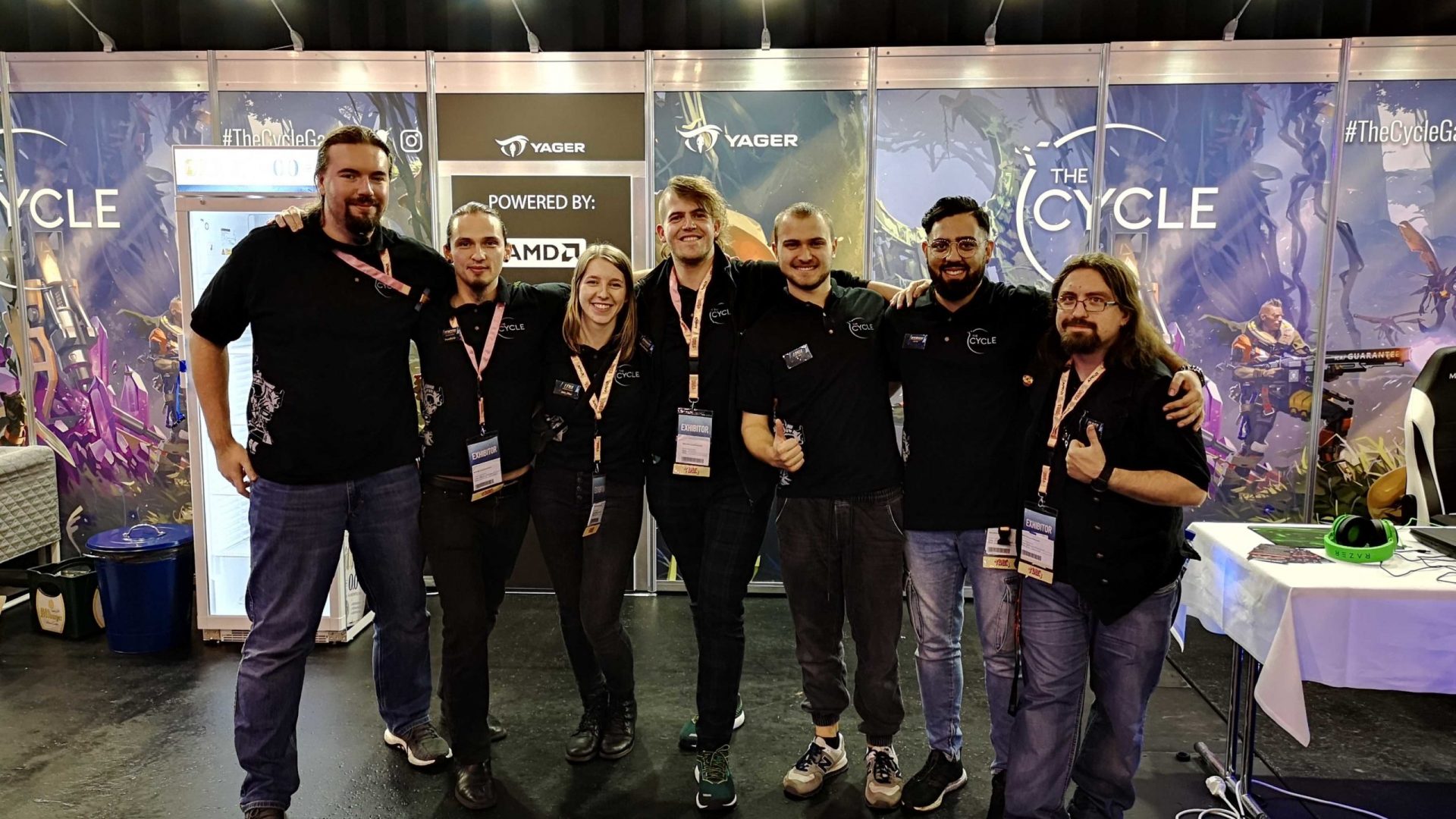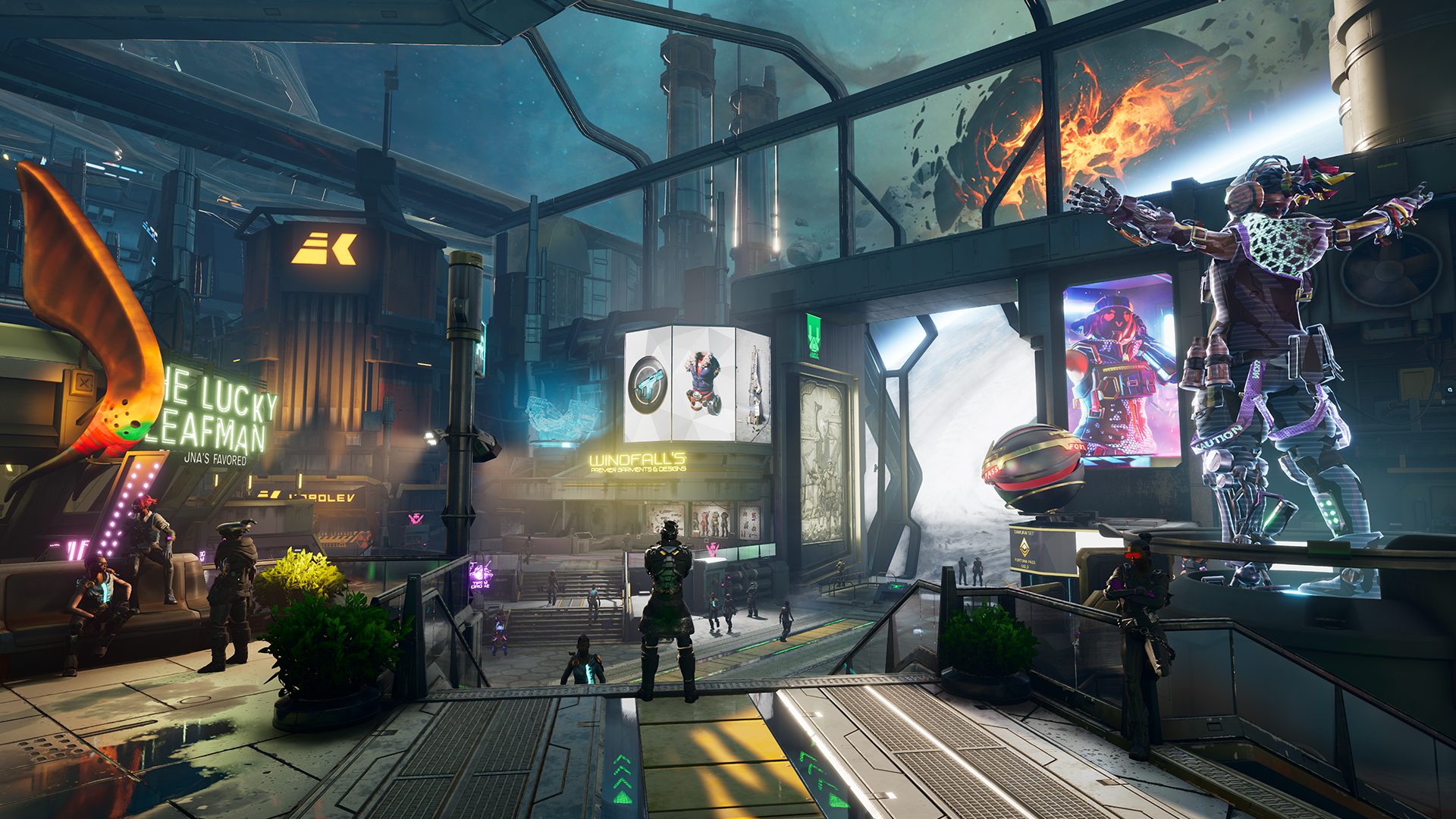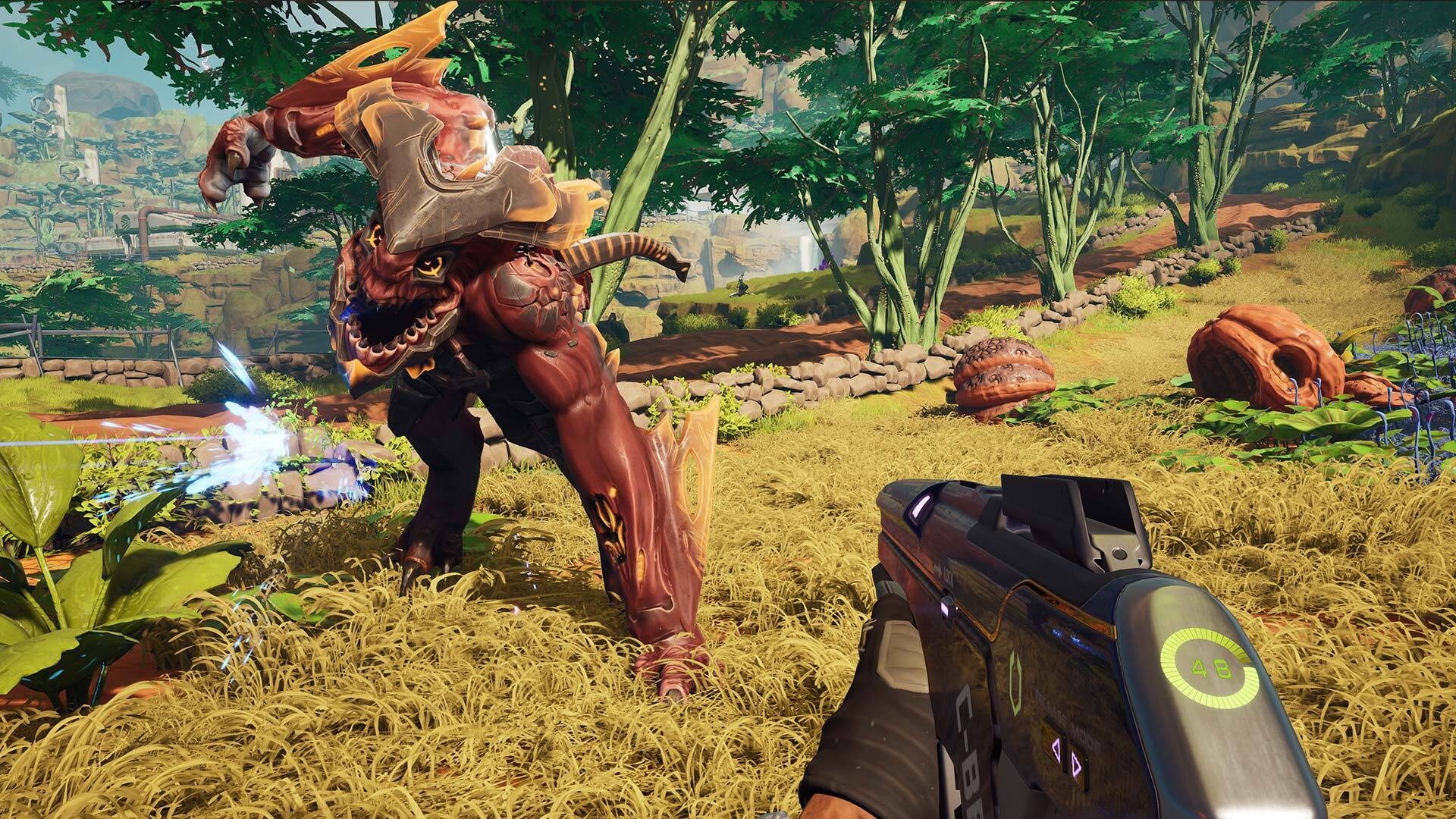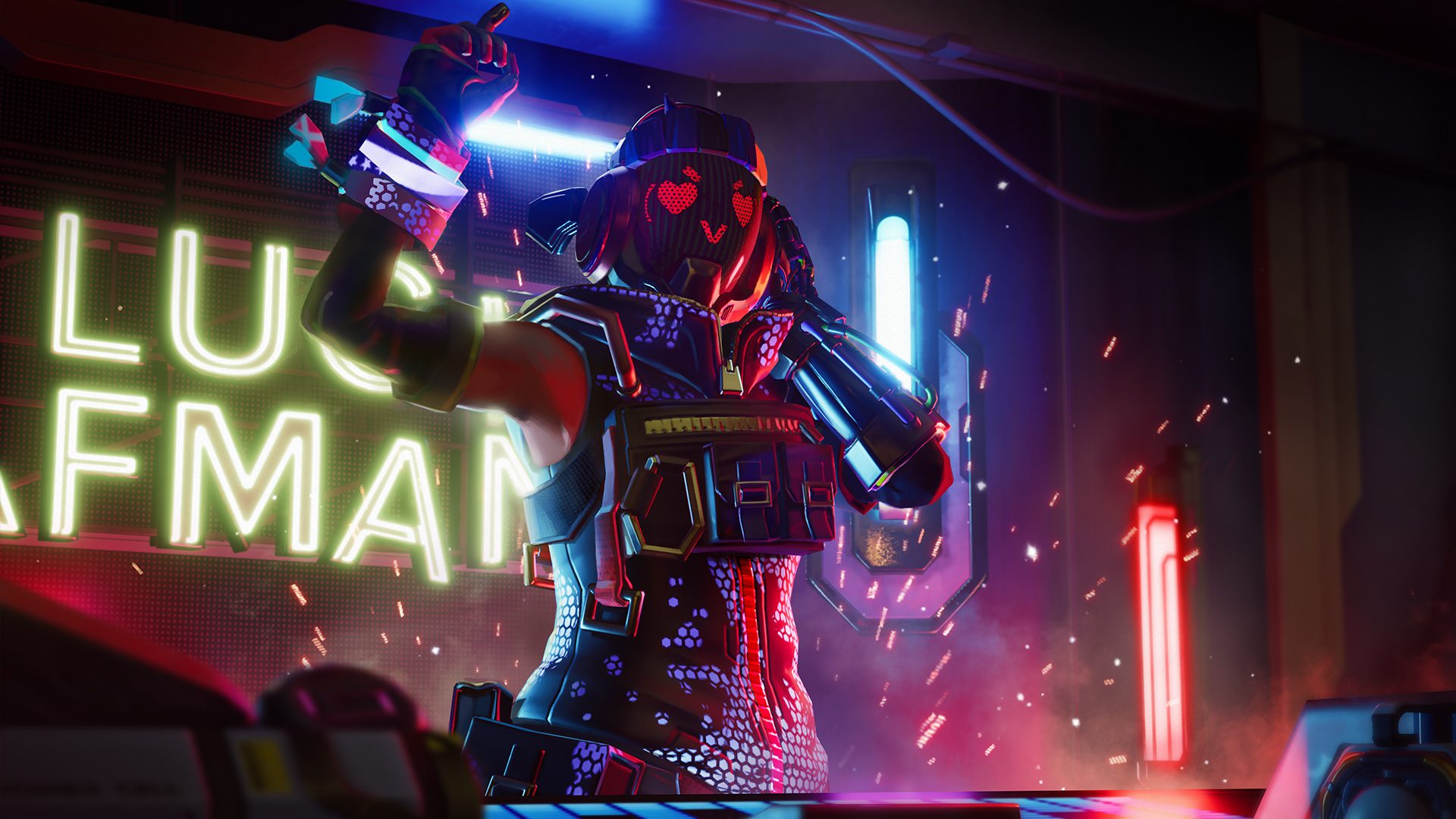 The Cycle (2018 – Present)
YAGER Development GmbH
Released into Early Access in 2019 exclusively on Epic Games Store
The Cycle is a PvPvE Shooter, in which players assume the role of Prospectors, adventurers who drop onto the surface of an untamed, beautiful planet to complete various contracts for various factions, while defending themselves from the local fauna or other Prospectors. 
With this project, I had  the opportunity to work on a major production from the start. Over the years that I have been involved in The Cycle, I produced its first Map,  all customization and monetization content, handled localization, and worked as part of the publishing team. 
After nearly 3 years on The Cycle, some of the personal highlights so far for me have been:
Working out the approach of how we would structure the project, in terms of methodology as well as tools with the production team, and being an ambassador for the culture we wanted to establish for the team. 
Working out the map design as we were both defining and building the core second-to-second gameplay – we looked at many reference games, defined guidelines of what we believed would make a  "good" map, researched new tools for building it, gathering feedback etc.
Oversaw a co-development project we did simultaneously early into the project.
Started our self-publishing efforts, early community management, involved in the process of staffing that department, and nowadays serving as a coordinator for them. 
Owning Localization, adding new languages, establishing processes that integrate into live operations.
Advocating for and owning presences at Expos – I had the chance to organize presences at MAG 2018 & 2019, as well as Gamescom 2019. 
Trailer Production 
Overseeing external music and key art production.
Seeing the game go live for players! 
Seeing the CCU increase with major marketing beats we worked on for months.
Since 2019, my main responsibility is the creation of all monetized content. I drive all e-com topics and own the production from concept to implementation. As part of this, I also drive the season passes of The Cycle – creating a set of 100+ customization items at a 3-4 month cadence. This includes everything from the initial proposals to the final implementation.  I work with various teams to ensure new features related to content are developed and our content is consistently represented across all generated materials. 
You can check out the game here: thecycle.game, as well as in the screenshots in the carousel above, or my favorite trailer we produced so far: